Current challenges faced by farmers today
Human labor availability is a major challenge facing farmers around the world today.
Rural populations are in steady decline worldwide
The nature of farm work

Seasonal (long hours when work is available, or nothing)
Timely field applications are paramount to farm success
Average farms size continues to grow larger
Existing roadways will not allow for larger equipment size than exists today

Human labor is expensive
Many factors have fueled the need to operate farm equipment without the requirement for a human operator to always be present within the cab. Mojow is developing an autonomous navigation kit for agricultural power units called EYEBOX™. Mojow's focus is to utilize modern sensor systems and state-of-the-art computer vision techniques to enable autonomous operations within broad acre applications. Mojow's first working prototype is a late model, 380 horsepower, front wheel assist tractor.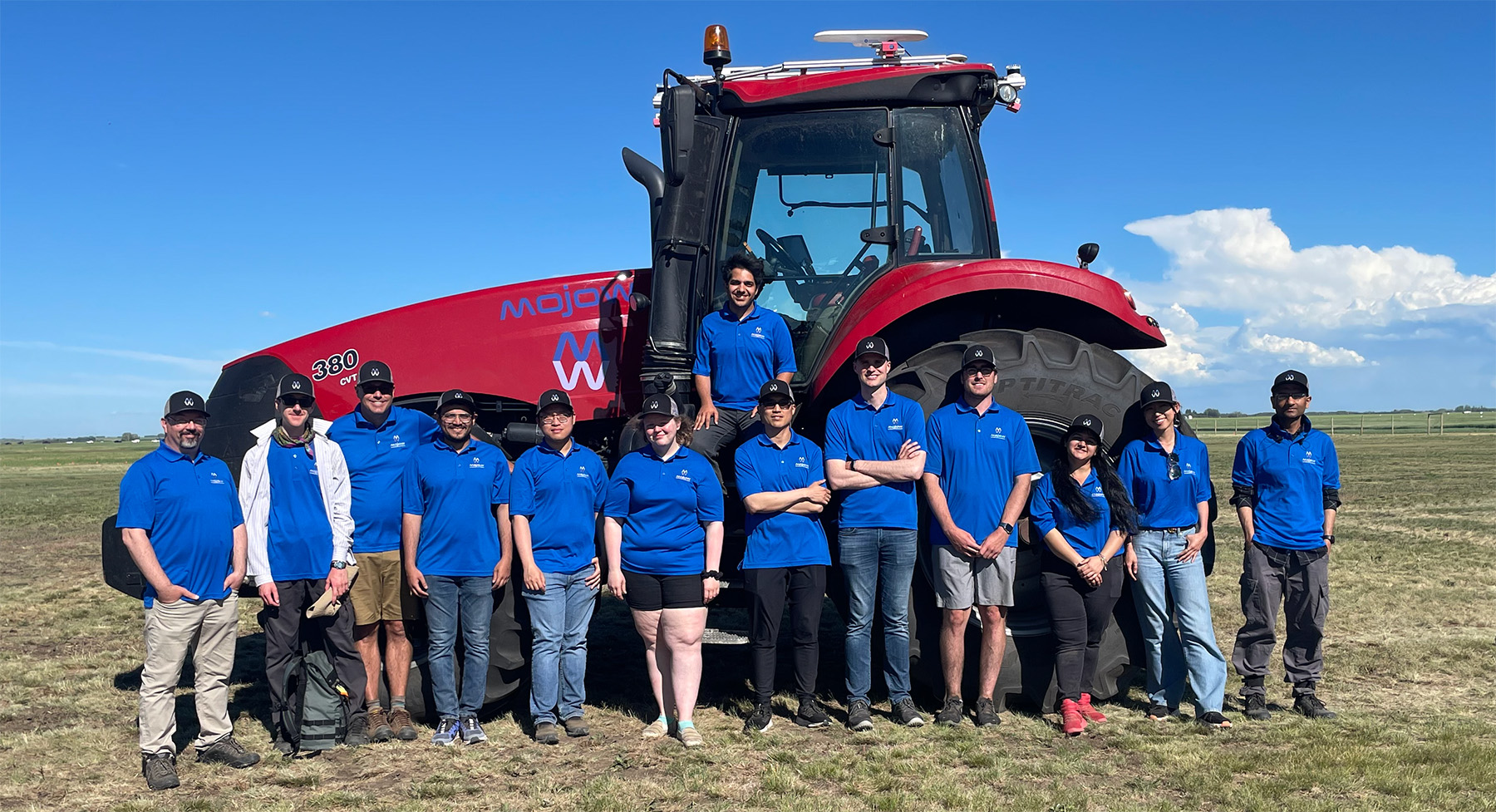 What does it take to automate a tractor?
Mojow's autonomous navigation kit completes farm tasks without work stoppages:
Perception - the ability to see or become aware of something through the senses.
Guidance and navigation - the determination, at any given time:

The vehicle's location
The vehicle's velocity
The desired path of travel from the vehicle's current location to a designated target

Control - the manipulation of steering, propulsion, hydraulic remotes, etc. to achieve the desired results.